The 2016 Hunger Walk/Run for Atlanta Community Food Bank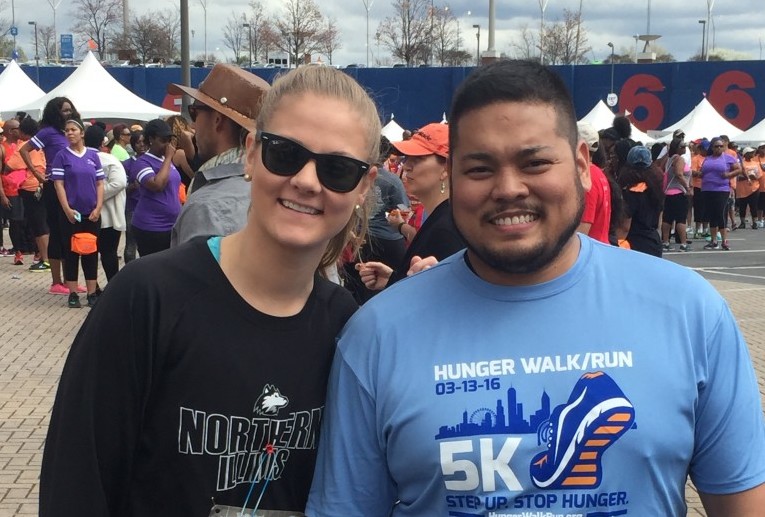 On a beautiful Sunday in March, employees from the JES Holdings Atlanta office participated in the Hunger Walk/Run. The annual 5K walk and "fun run" began in 1984 to raise awareness and critical funds for the Atlanta Community Food Bank. Over the past 32 years, the Hunger Walk/Run has raised over $7 million for hunger relief, providing over 28 million meals for local families.
Jessica Hayes, JES Holdings Executive Accountant; Lauren Smith, JES Holdings Receptionist and Office Manager; and Manny Baza, JES Holdings Network Administrator, completed the 5K race this year and are excited to attend again next year. "It was amazing to see so many people at this event to support the Atlanta Food Bank, and raise money for families and communities in need. We as a company, have volunteered at the Atlanta Food Bank and will continue to, as we actually see the impact we are making on the community!" said Lauren Smith.
Over 13,000 people registered for the run through downtown Atlanta, raising $571,866. These funds will help stock shelves in hundreds food pantries, shelters, community kitchens, and child and senior centers in the community.