Apple Picking for Beginners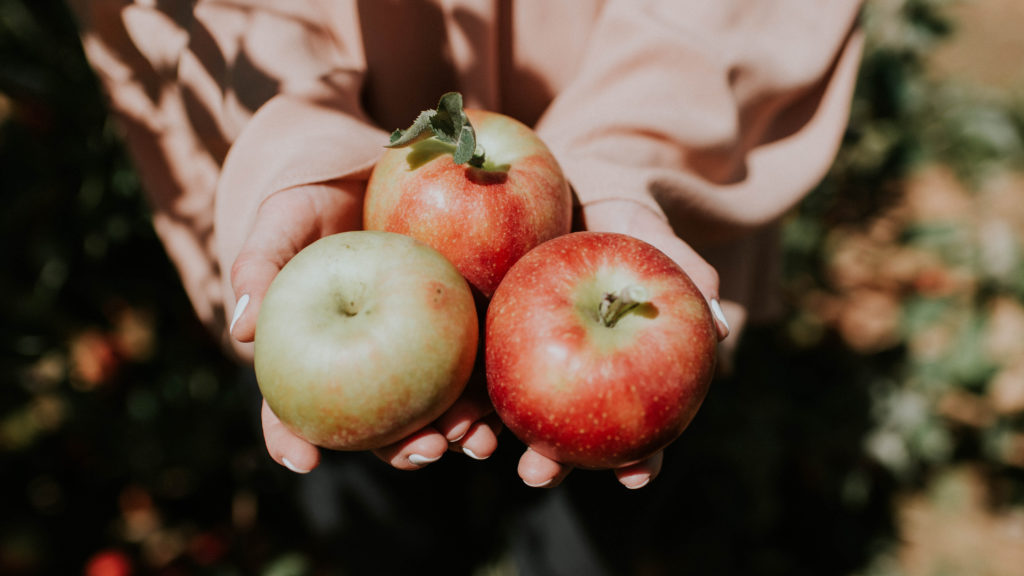 Fall is the season for apple picking, which is not only a fun activity that the whole family can enjoy, but also a delicious one. Below are some tips to make your apple picking excursion an unbelievable experience!
Before your trip:
Find an orchard. Do a quick internet search for nearby apple orchards and their availability.
Bring the kids. Make it an annual tradition that your family looks forward to!
Picking tips:
Work from the outside in. Apples on the outside branches ripen first, so start there!
Pick, do not shake. Roll the apple upward off the branch and give it a little twist. Do not shake the branches, as this will cause other apples to fall and bruise.
Avoid bruising. Store your apples with care, as bruised apples rot faster.
After your trip:
Use up your apple. Make your favorite apple recipes with the produce you picked.
Throw an apple-picking party. Make a whole day out of your excursion! Bring food that will complement the apples and host a picnic for your family and friends.
You are on your way to becoming an apple picking professional! For more information, check out this article from Taste of Home. Enjoy your apples!