Developing Critically-Needed Housing in Dodge County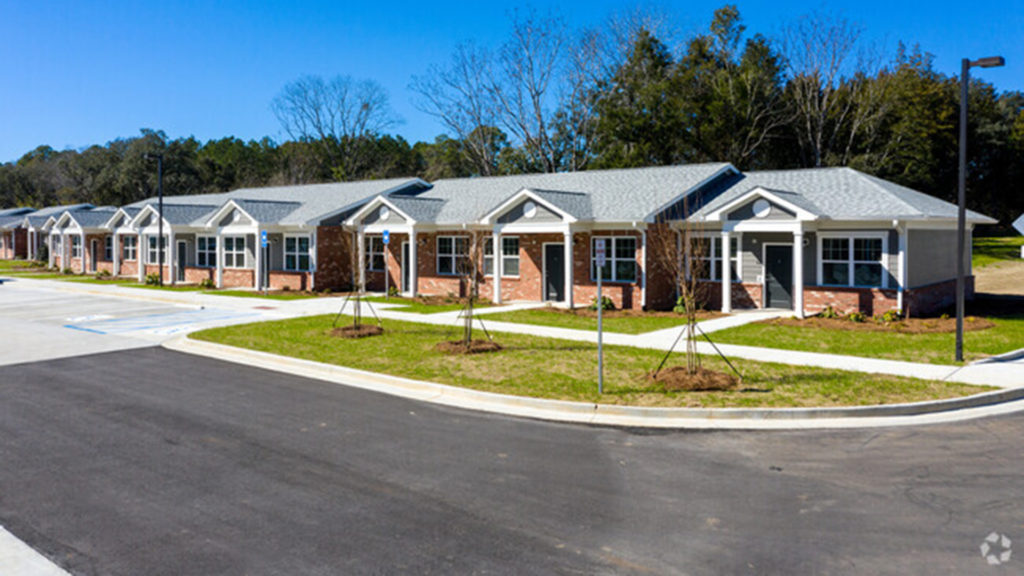 In October of 2018, Hurricane Michael caused widespread damage throughout the city of Eastman, Georgia. The Category 5 hurricane was the first major hurricane to directly impact Georgia since the 1980s.
Hurricane Michael caused significant damage throughout Dodge County, resulting in the area being federally declared an eligible area for public assistance. Recognizing a significant need for affordable senior housing, Affordable Equity Partners helped create Legacy Villas at Eastman, a 60-unit senior housing community consisting of eight single-story buildings.
The community was specifically designed to provide seniors with a quality, comfortable home to age in place. As part of their Healthy Housing Initiative, the community has provided residents with an evidence-based wellness program proven to reduce hospitalizations and common threats to seniors' ability to live independently.
AEP and partners were honored to be given the opportunity to help rebuild the Dodge community and bring housing to those in need.
To learn more about Legacy Villas at Eastman, feel free to visit the community's website or email legacyvillas@fairwaymanagement.com.