Fairway Days 2019: Be a Champion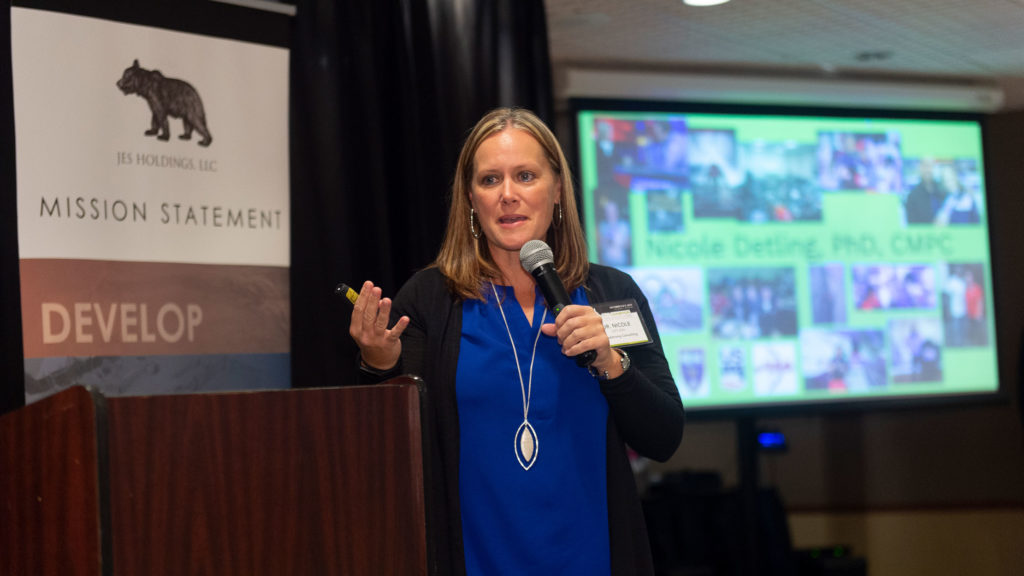 This October, Fairway Management held our annual Fairway Management Days training and team building event in Columbia, Missouri. The two-day event brings together staff from every property in our FWM portfolio.
Employees started Fairway Days at Peachtree Banquet & Catering Center on Tuesday, October 8 to listen to a variety of seminars with guest speakers Dr. Nicole Detling and Jackie Ramstedt. Each seminar incorporated the overall theme of the event: Be a Champion. While the day focused on continuing education in the Fairway Management family, attendees enjoyed a mixer later that evening. The mixer included food, a photo booth and live entertainment!
The second day of the event included a service project hosted by Central Missouri Blue Star Mothers, an organization of women with sons, husbands, grandsons or any other relation serving in active military. Employees worked on solving a variety of puzzles which revealed the location of items that would be gathered in a care package sent to individuals who are actively deployed.
Fairway Management is grateful to have amazing employees and staff for another great Fairway Days on the books! View the video below for a recap of all the events during the retreat.