Fairway Management Awarded with SLAA Management Company of the Year Title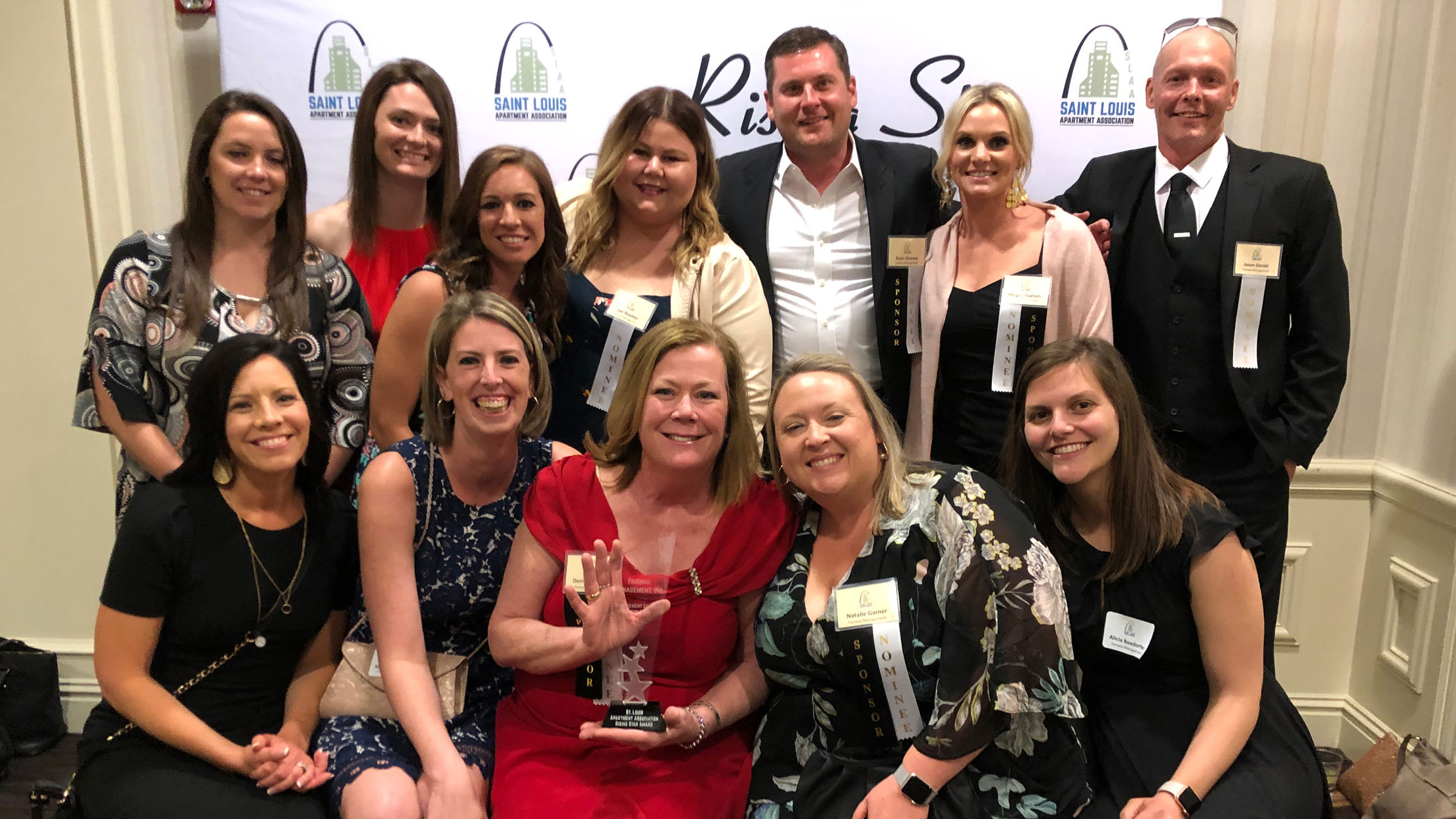 Recently, Fairway Management was awarded with the title of the St. Louis Apartment Association's (SLAA) Management Company of the Year.
The award was given to Fairway Management at SLAA's annual Rising Star Awards Banquet. The qualifications of the award are based on the history of the company, accomplishments, community service, company culture, support of SLAA and the company's programs.
Many Fairway Management employees were able to attend the banquet and celebrate the achievement. "The ceremony was a very proud moment for us. To be recognized with the top honor in our industry is a direct reflection of the people who work hard every day to achieve success!" said Denise Roemer, Fairway Management Regional Manager.
Congratulations to Fairway Management for another successful year!