Fairway Management Quarterly Craft: Mason Jar Picture Frame Vase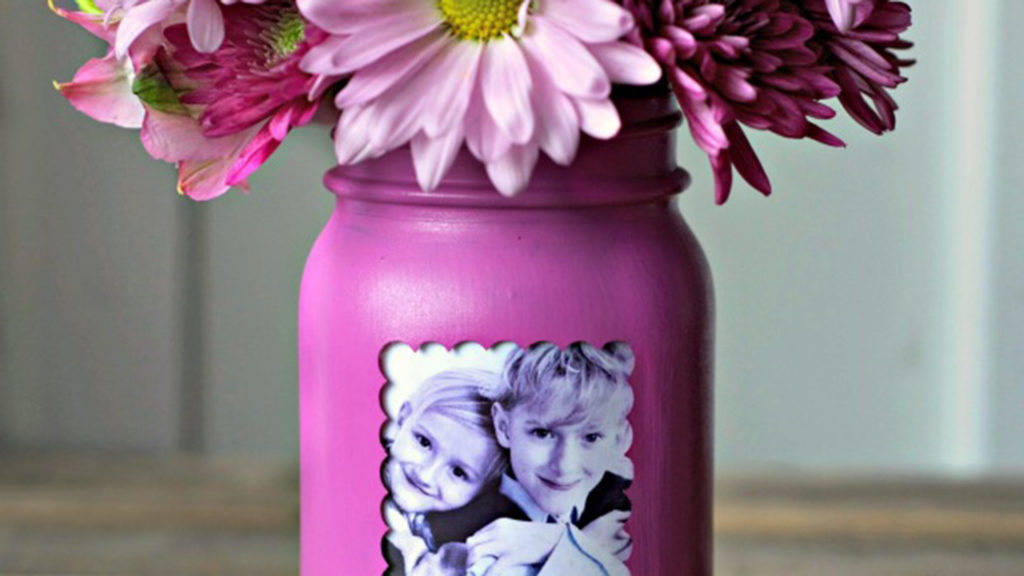 This Valentine's Day, show a loved one or friend how much you care with a hand-crafted keepsake from Home Stories A to Z.
What You Will Need
Mason jar
Paint (color of your choosing)
Paint brush
Vinyl shape or sticker
Picture
Painter's tape
Clear spray paint
Step 1: Create Your Picture Frame Window and Paint Your Jar
To create your picture frame window on your jar, place your vinyl, sticker or painter's tape on the outside of the jar on the area you do not want painted. Place painter's tape over any other areas of the jar that you do not want painted. Paint your jar in your desired color. After painting, remove any vinyl, sticker or painter's tape immediately.
Step 2: Place Your Picture in Your Jar
After choosing your picture, cut the photo to the appropriate size and tape it inside of the jar. By using tape, you are able to easily change the photo.
Step 3: Seal Your Jar
Spray the painted jar once it is dry with clear spray paint to seal it.
Step 4: Add Decorations
Lastly, add flowers or anything you would like to place inside of the jar. LED string lights will also make your gift glow.
A loved one or family member will love to have this personalized gift in their home this season!