Gentry Estates Provides Transportation for Election Day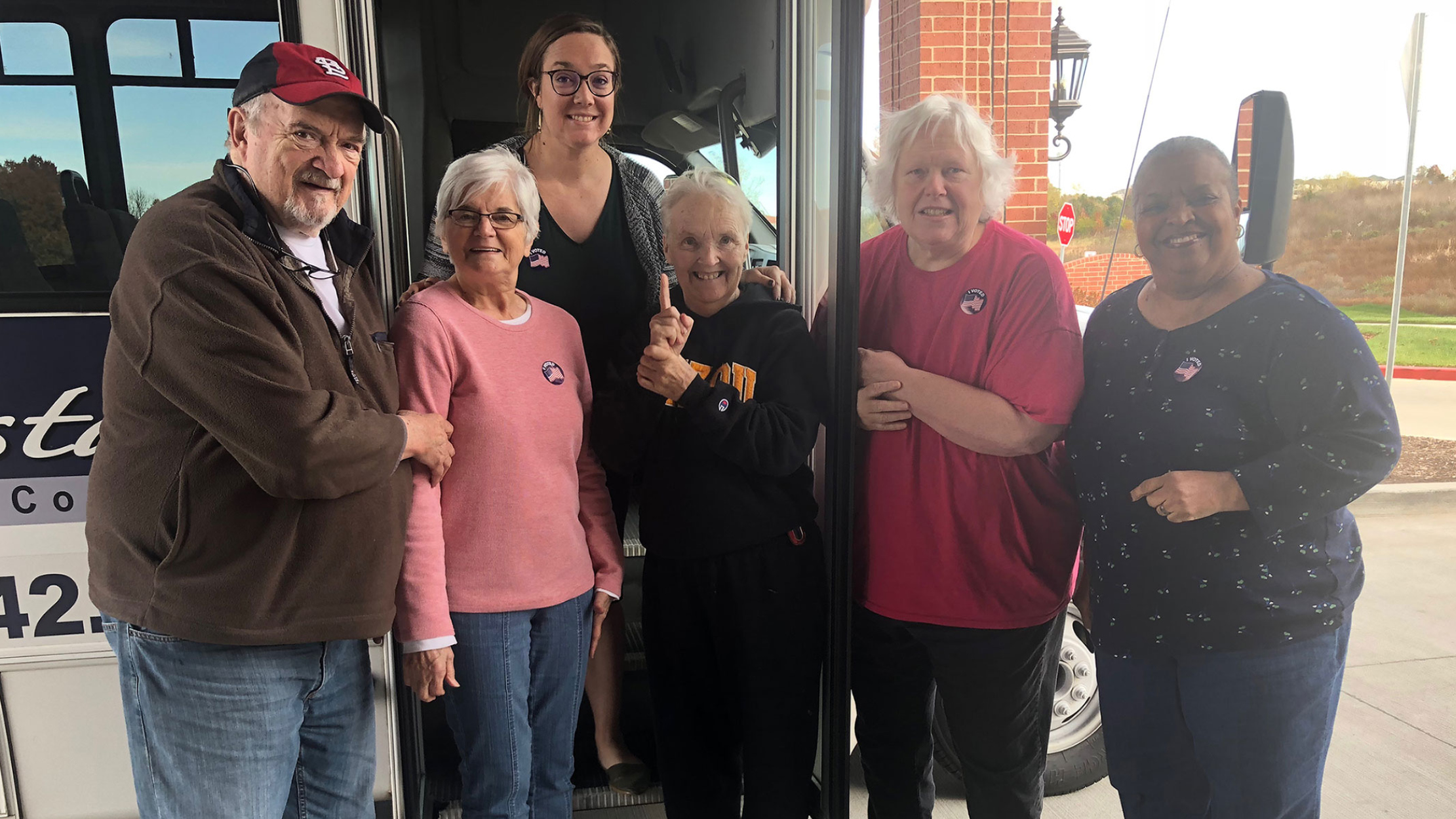 On Tuesday, November 6, 2018, Gentry Estates I & II, two Fairway Management senior communities located in Columbia, Missouri, provided free transportation for any resident who wished to vote in the 2018 midterm election.
The Gentry Estates shuttle made continual trips to the residents' polling location throughout the day to ensure that every resident who wanted to vote received the opportunity. The residents were very thankful and proudly wore their "I Voted" stickers the whole day!