New Wellness Programs at Havenwood Grove Senior Create Pathways for Healthier Lifestyles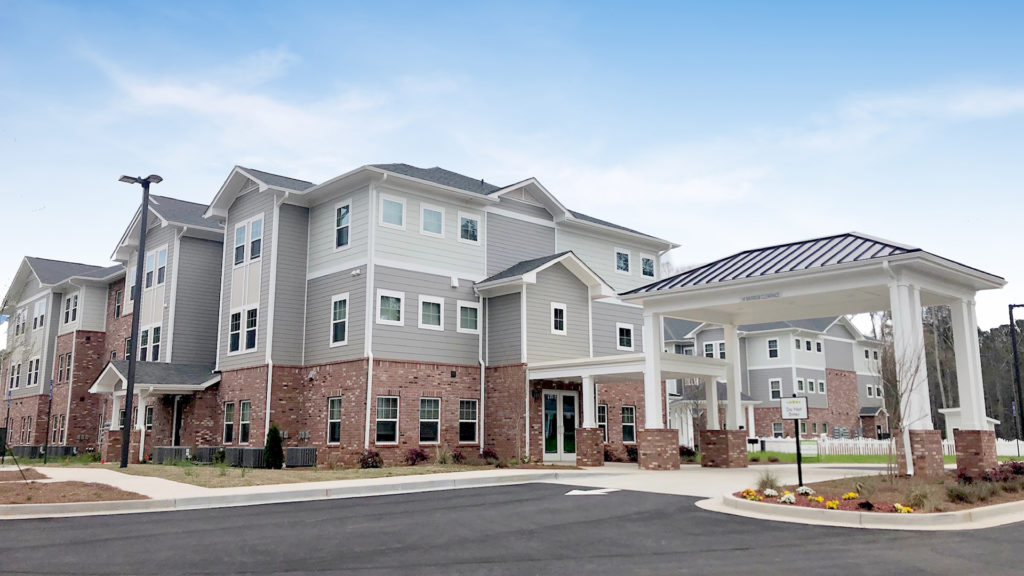 As part of their initiative to positively influence the health and wellness of their residents, Havenwood Grove Senior partnered with Piedmont Occupational Health Consultants. Through this partnership, Piedmont Occupational Health Consultants provides on-site, preventative health screenings, such as biometric screenings and health risk assessments, to the residents. Additionally, the health services coordinator for the community assesses residents' health needs, makes appropriate referrals and tracks health outcomes.
Havenwood Grove Senior also has many community amenities that encourage healthy living, including a walking path, fitness center, putting green and community garden. The community garden is assessable to all residents and was created with ideal soil for growing edible plants.
As part of Havenwood Grove Senior's Healthy Eating Program, the community coordinates monthly trips to a local farmers market at no cost to the residents to help them gain access to fresh, local produce. The resident services coordinator also prepares and distributes a healthy eating newsletter and hosts healthy eating and food preparation seminars.
By bringing health screenings on-site and increasing access to nutritious foods, Havenwood Grove Senior enables seniors to become more aware of the benefits of making healthy choices.
To learn more about Havenwood Grove Senior, feel free to visit the community's website or email HavenwoodGrove@fairwaymanagement.com.