The Best Springtime Herbs and How to Use Them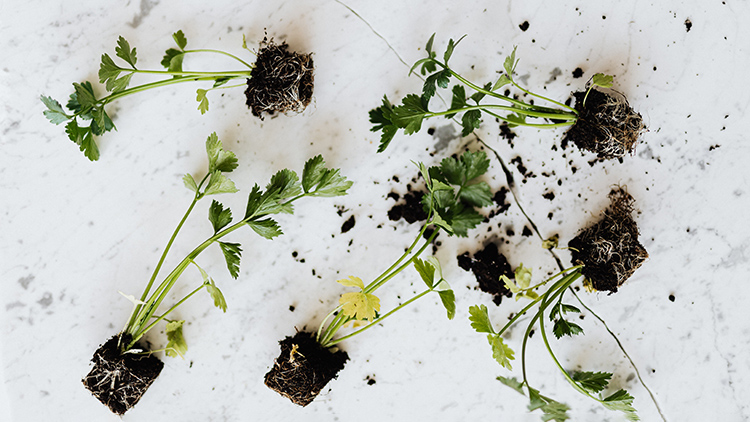 A telltale sign that spring is here is the reappearance of fresh herbs at the store. Whether you grow your own or buy them in the store, herbs are filled with vitamins and flavor. If you are considering incorporating herbs into your kitchen, here are a few fresh herbs you can add to your garden (or windowsill) and different ways you can use them!
Basil – versatile herb best used raw in salads or soups
Chives – has a soft onion flavor and is best used as a garnish on salads, soups, or potatoes
Cilantro – compliments both sweet and savory foods, best used in dressings, guacamole or smoothies
Dill – best used to make pickles or add flavor to fish, eggs and yogurt
Mint – try adding it to your favorite tea or put it in salads and sauces
Rosemary – pairs well with chicken and other cooked meats
Thyme – good addition to bread, doughs, meats and soups
If you are interested in growing any of these herbs in your home, read through this article by Rumi Spice for tips about how to manage your herbs, recipes to try and other great suggestions.