The Greater Piney Grove Church Hosts Grove Gardens at East Lake Groundbreaking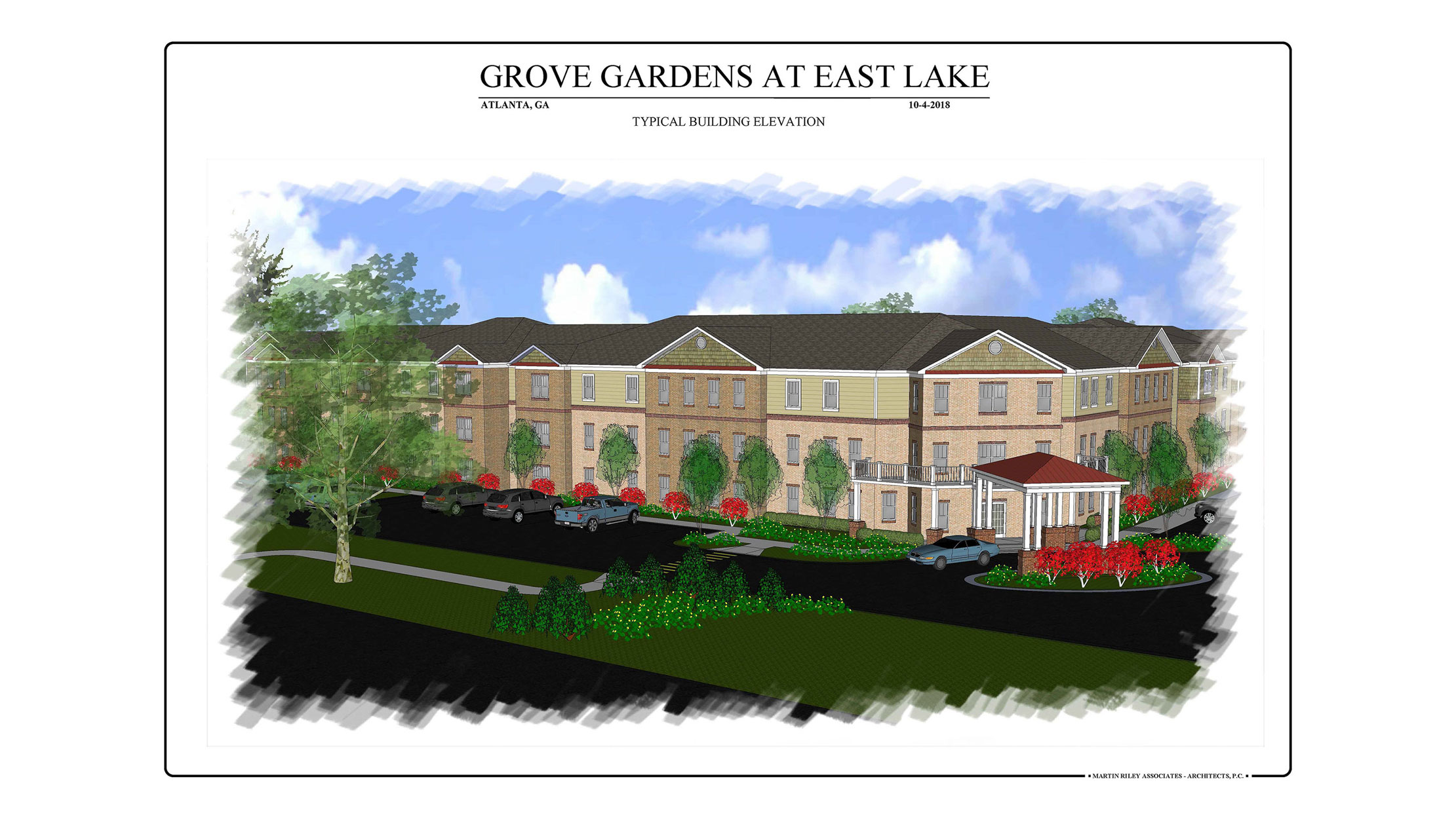 On October 19, 2018, Fairway Construction broke ground on Grove Gardens at East Lake, an affordable senior housing community to be built in Atlanta, Georgia. To celebrate this, The Greater Piney Grove Church and community leaders hosted a groundbreaking ceremony with many local political figures and community members in attendance.
Grove Gardens at East Lake will be a 70-unit development for independent seniors and will consist of one, three-story building that will include an elevator, on-site management office and common area amenities, including a fully-furnished community room, fitness center, business center and laundry facilities. Residents will also enjoy a covered picnic area, furnished porch area and green spaces.
The construction of this community is the beginning of a long-devised plan to revitalize the Terry Mill community.
Learn more about the community and its groundbreaking here.