Fairway Management, a JES Holdings company, offers a wide range of exciting opportunities with a focus on professional development and opportunity for advancement. Employment opportunities include positions as accountants, compliance specialists, regional property managers, maintenance technicians and housekeepers. FWM offers management service to communities across the United States of America. Our team excels at managing and maintaining quality market-rate and affordable housing communities while ensuring every resident feels comfortable and content in their home. FWM manages more than 250 projects over an eight-state area.
At FWM, employees gain valuable experience working with our team and maintaining the company philosophy of team work, dedication and commitment. We are a dynamic, innovative, entrepreneurial group that is seen as a driver within the real estate and property management industries. We believe our success is largely due to hiring the right people, and we are excited for the opportunity to expand our family.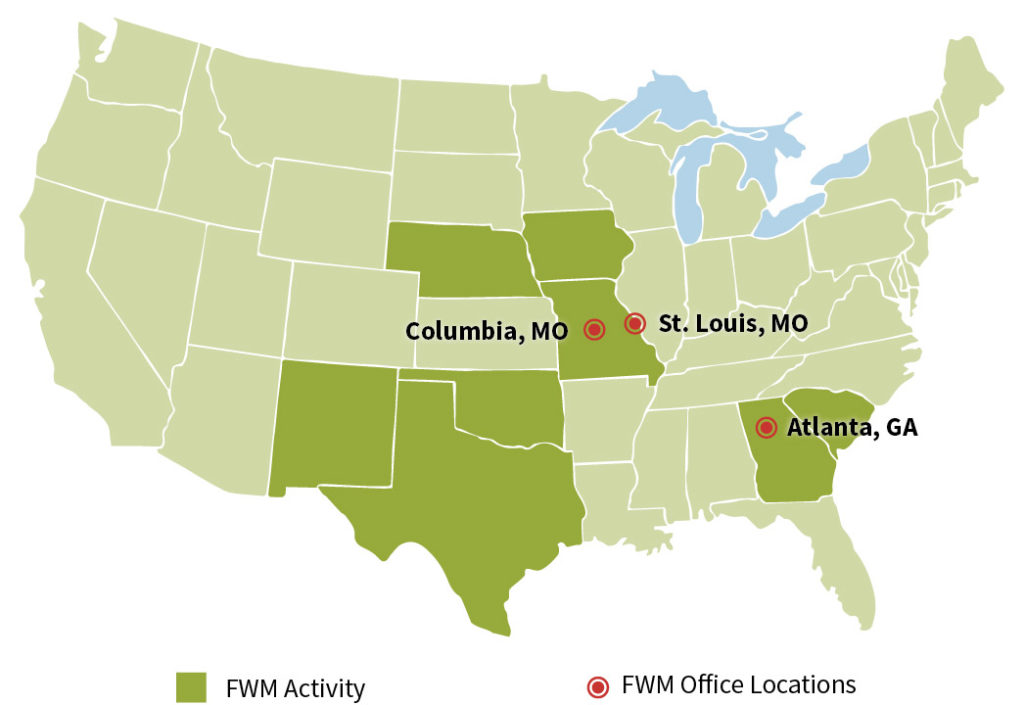 The above map represents all states of FWM activity. States with current career opportunities may vary.
See our open positions above and the location in which they are available.